Kano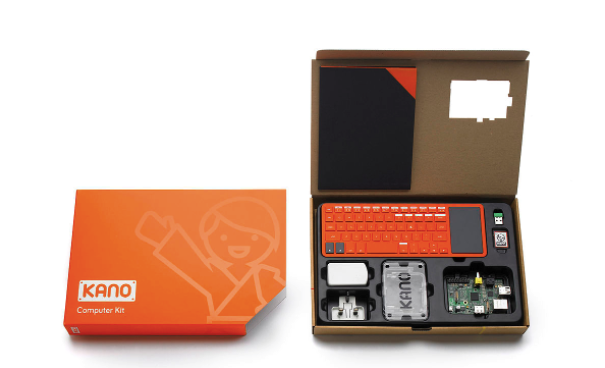 Year level: 4
Subject: Technology
Strand: Digital Technology
Description
Kano is a fantastic computer and coding kit for children ages 6 and upwards. Students actually get to make a computer, learn what's inside, play with the code and hopefully spark a lifelong passion for computing and the arts! Kano is a Raspberry π based project, which also utilises Sonic Pi for the music coding component.
Below is a video introducing Kano…
As can be seen by the video, Kano has been constructed to engage students immediately, showing them how a computer is designed and engineered on a basic level. As stated by Luke, it's like putting Lego together. Students once into the coding phase can then learn to code and create games, hack into well known platforms like Minecraft and make music.
Here is another great video showing Luke using Kano.
There are great resource packages designed and built for educator and schools, which can be aligned with the school curriculum and provide great levels of support and training for the teachers. There is also the ability for the students to share their work or projects through portals and also check out what other students have created!
Digital Technologies
Link to  SCSA (School Curriculum and Standards Authority)
Looking at the year 4 syllabus Kano could be introduced to explore digital systems in terms of their components and the other peripheral devices. Students learn how to manipulate and interpret data which allow students to develop the data to represent and communicate ideas. This helps to develop computational thinking.
Some Year 4 Content descriptors that would be covered by using Kano:
Knowledge & Understanding
Digital systems and peripheral devices are used for different purposes and can store and transmit different types of data (ACTDIK007)
Digital Implementation
Use simple visual programming environments that include a sequence of steps (algorithm) involving decisions made by the user (branching) (ACTDIP011)
Work with others to create and communicate ideas and information safely, using agreed protocols (netiquette) (ACTDIP013)
You can also easily see how using the Kano package can link in with the general capabilities:
Literacy
Mathematics
Science
ICT
Creative thinking