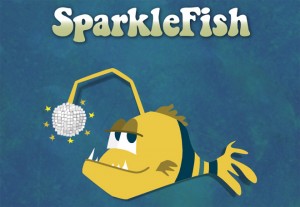 "The world we have created is a product of our thinking. It cannot be changed without changing our thinking."
–Albert Einstein
How will SparkleFish benefit your students?
Using this creative application will give your students the opportunity to construct their own understandings of word formations and sentence structures.
SparkleFish encourages students to explore and discover the different kinds of vocabulary such as adjectives, nouns, verbs and exclamations that may be found within a piece of writing.
This application guides students in creating vocabulary that can be rearranged in their own order to, enhancing key understandings of literacy concepts.
Students are able to practice using their voice projections and pronunciation, an opportunity to improve and reflect on their own skills throughout the experience.
How would Scratch work in your classroom?
SparkleFish is an application which provides audio/visual instructions for students to record their voice. Each instruction asks students to record themselves speaking particular vocabulary e.g. animal, noun, body part etc. Using the student driven words, the application processes all words to make a story.
Students are able to use the "buzz" words and story lines to construct their own creative writing.
Students are encouraged to be imaginative when adding different types of words to their stories.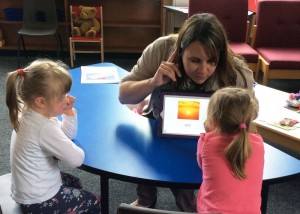 How would you integrate Scratch within the curriculum?
Below is an example of SparkleFish used in a year 2 digital technologies lesson.
Subject: Digital Technologies
Year Level: 2
Strand: Digital Technologies –Processes and Production Skills
Sub Strand: Create events and characters using different media that develop key events and characters from literary texts (ACELT1593)
Cross Curriculum Priorities and General Capabilities:
Literacy

Critical and Creative Thinking
Information and Communication Technology (ICT) capability
Links To Other Learning Areas: English
Activity: SparkleFish can be used to extend students' skills within a literacy activity. During a creative writing lesson, the application allows students to think of new and creative ways to start a story. Prompting various forms of vocabulary, SparkleFish teaches students the correct format and creative ways to use adjectives, nouns, verbs etc. throughout a story. Students are able to construct their own unique piece of writing with the correct vocabulary and format.
How do you use SparkleFish?
Where do i find SparkleFish?
http://sparklefishapp.com